An Epidemiology Simulation
Epidemiology is the study of the patterns of disease, injury and health, and factors that contribute to these patterns in specific populations. An Epidemiology Simulation, made by Ashok Basawapatna, will show you how to create a disease spread simulation.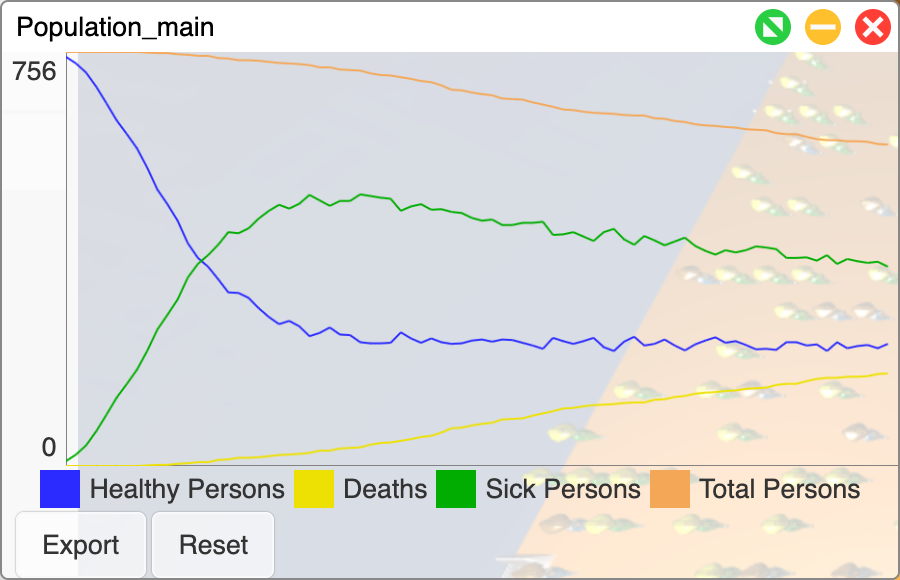 This simulation tutorial might be triggering to those feeling sensitive to people becoming sick and/or passing away.
Epidemiology Simulation Presentation
Some of the slides have up to three choices to choose from:
-

OK

: I understood the instruction - I finished the task and am ready to move on.
-

How

: Will give me a more in-depth explanation.
-

Show

: Will take me to a project that uses this code.
Epidemiology Simulation PDF
Use the Presentation PDF and the Google Slide Link below to teach your students to program the Epidemiology Simulation game. Use the Cheat-Sheet for a short cut.