Creative and Easy Way to Learn to Code!
Developed by experts and tested to exceed educational standards worldwide for computational and critical thinking and design skills, our software and curriculum is teacher-approved, used in thousands of K-12 classrooms worldwide and loved by teachers and students!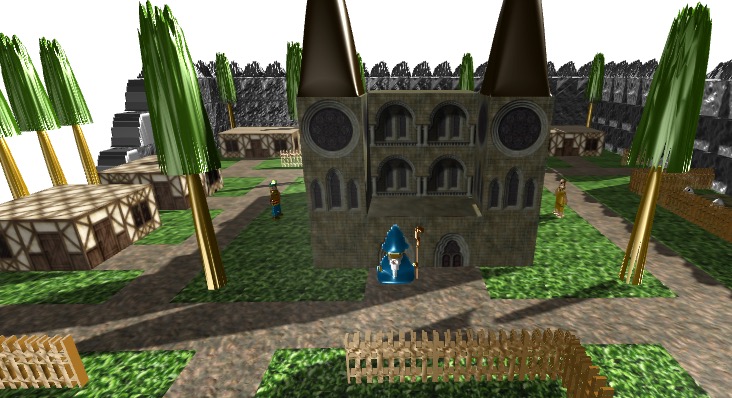 What is AgentCubes online?

Put simply, AgentCubes online is a 3D programming environment that uses a Visual Programming language to allow anyone to create 3D games or simulations. In computer science and coding, the building blocks of programs are algorithms; lists of instructions. Video games use algorithms that are common to many other types of programming. We've pulled these out into Computational Thinking Concepts - both basic and advanced techniques and tools that are used in almost all programming. We have been building programming environments for 20 years and AgentCubes online is our latest, web-based environment to support all three stages of the Computational Thinking Process: Abstraction, Automation and Analysis. In other words, AgentCubes online helps anyone design, code and change any program they would like to create, and it helps them to do it fast. You can build your first video game in less than 3 hours if you are in a hurry. Our Visual Programming Language was designed to help learners understand and implement their designs quickly by dragging and dropping programming components, and our Conversational Programming helps to show users what is going to happen, so they can make sure the program they have created does what they actually want it to do.
Why Should my Child use AgentCubes online?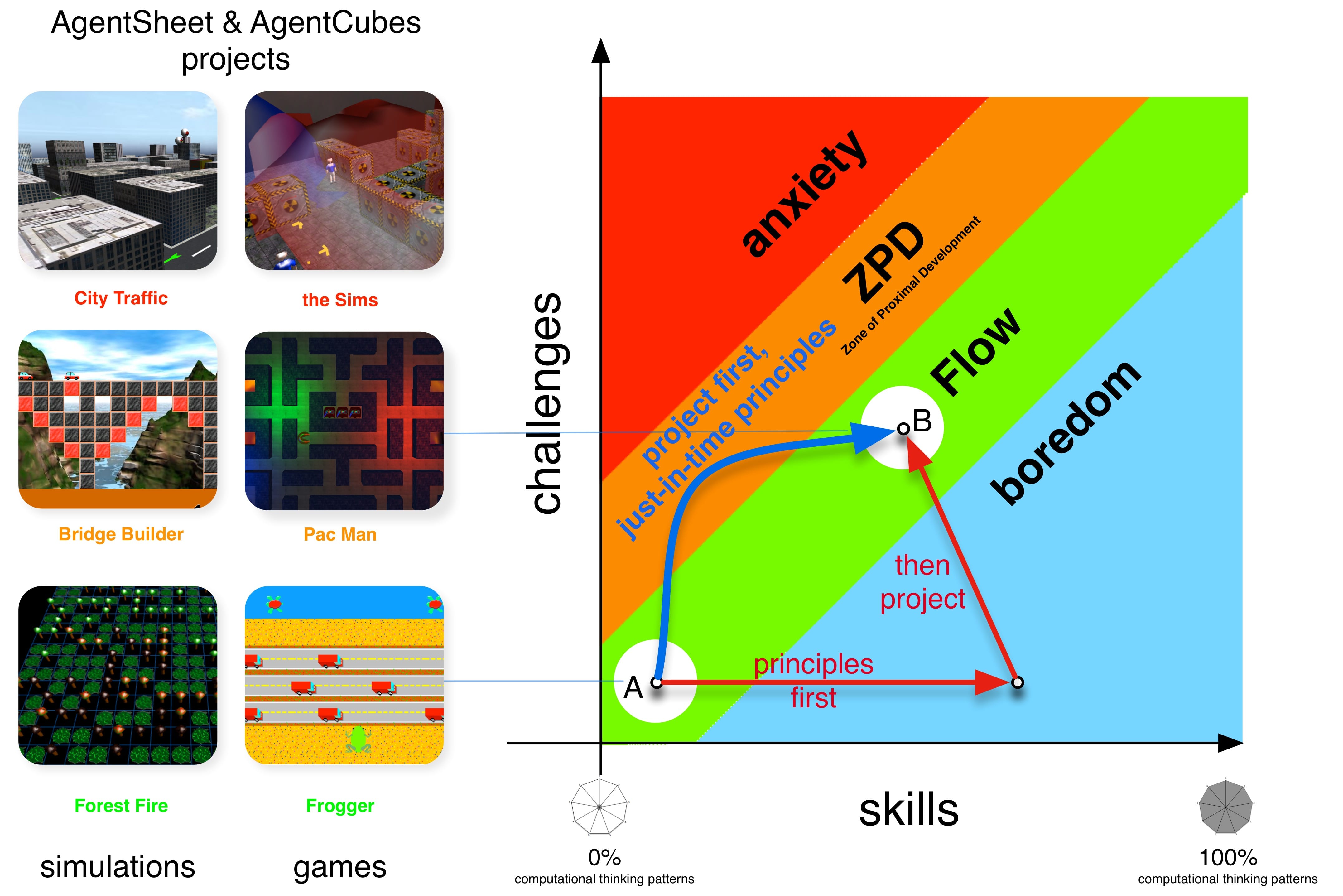 AgentCubes online with our Scalable Game Design curricula is a fun, proven tool to teach kids digital literacy and coding. Developed by research supported by the National Science Foundation, the National Institutes for Health, and studied by Stanford University and the University of Colorado School of Education, AgentCubes online is now a professional product used by teachers around the world to introduce and to teach programming and scientific simulation to thousands of students.
With AgentCubes online and our Scalable Game Design Curricula, your child will enjoy learning:
Computational Thinking - a way to think about problems abstractly, and then design, implement, and debug solutions for them.
Programming classic arcade games creates the foundation for High school CS requirements.
How do you turn an idea into a computer game? Create the characters, the worlds, and program the interactions that bring your ideas to life.
Learn the process of game design and move on to scientific simulations, incorporating math, science or any subject area.
How old does my child have to be to learn AgentCubes?
AgentCubes has been used with students from 3rd grade on up to NASA scientists. Our experience has shown that learning to code is best started around 5th or 6th grade, but any students motivated to learn to code can use it and learn with our tutorials. We recommend starting by learning to build Frogger and then moving to Pac-man. Our process takes students through programming key Computational Thinking patterns that can then be used in anything they program, from games to scientific simulations. These are concepts like "if - then" rules, Collision, Transport, etc. By working through these projects, students develop IT fluency. At any time during this process, when a student feels comfortable, they can design and program their own games or simulations.
Online resources for AgentCubes
You can find tutorials, lesson plans and Grade Sheets on our education Wiki here. These lesson plans have been designed by experts at the University of Colorado School of Education in collaboration with teachers in classrooms around the world.
Subscription Information
To get started with AgentCubes online, you can use our trial version here, and then when you are ready, subscribe here. Your subscription unlocks all the power of the environment and will renew monthly until you unsubscribe here.
Our privacy policy
We take protecting children's online privacy very seriously. During the signup process we collect user name and email. We do not sell nor do we rent account information. For more information, please read our Privacy Policy.
Company Information
AgentSheets, Inc. was launched in 1996, the culmination of more than a decade of research conducted and directed by one of the founders at the University of Colorado in Boulder. Our products truly reflect years of research in human-computer interaction, end-user programming, and simulation tools.
Our mission is to foster K-12 student participation in STEM fields through motivational applications based on AgentSheets technology. We provide a broad swath of students with revolutionary instruction in computational thinking and design that motivate them to explore computer science education and careers.
We work with schools and school districts locally, nationally, and internationally to teach programming skills through game and simulation design. We provide customer support, custom simulations, content and training, as well as agent-based application solutions. AgentSheets is an international leader in educational technology, innovative educational solutions, and measurable results.