Coding for Kids.
Coding for K-12.
Learn to code in an easy and fun way. Create your world, draw your assets, and code your game. Our simple drag and drop interface and built-in conversational programming allow easy learning that teachers and students love.
Coding for Kids
doesn't need to be hard
Our guiding principle is to help kids learn coding by scaffolding them through challenges. Here's what you can do with AgentCubes.
Make Custom Assets
Create art with a user-friendly drawing tool. Play around with our patented 2D to 3D Inflatable Icon tool to use as assets for your worlds.
Draw Worlds
Draw worlds of your own creation. Add your assets to create a 2D to 3D world.
Coding
Make your world come to life by using simple drag-and-drop coding. Coding made easy with Conversational Programming, a patented support tool.
Create games or
science simulations
Learn to code by making games or by coding science simulations with our programming environment
Tested... Proven... Trusted...
Funded, used and trusted by thousands of educational institutions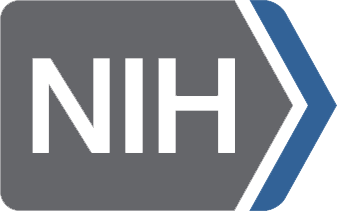 Testimonals
I teach middle school computer science and have been using AgentCubes for over 7 years. AgentCubes has been instrumental in getting students in my door. The platform has been perfect for exciting students by fostering creativity using game design. The simplicity, creativity, and age-appropriate coding of the AgentCubes aligns with my teaching goals as game design and coding are appealing ways to introduce CS concepts while also encouraging problem-solving abilities, critical thinking, and collaboration as they work on their game projects. I fully endorse this product in a middle school computer science classroom.
T.R., MS Computer Science Teacher, Colorado
Students will often continue to pursue making their simulation "more realistic" far longer than they would continue to enhance a game project. And, as a teacher, helping students transition from the game mentality to the modeling mentality is very gratifying.
F.G., CU Boulder Science Discovery Teacher
Guided inquiry and Computational thinking have the students actively take charge of their learning, leading their own way through. In traditional classrooms teachers are in charge of how the learning will take place; now, students are taking charge, building their own knowledge and building their confidence at the same time.
R.L, Social Science Teacher, Kahoka, MO
I can say unequivocally that AgentCubes has been the most engaging activity for my students. It's not just about playing, or even making video games – there are now several online and downloadable platforms that provide those kinds of activities. Rather, it is the unique aspects of AgentCubes that has been so attractive to students.
F.G., CU Boulder Science Discovery Teacher
Need inspiration? Take a look at our gallery!
Check out game and simulation projects from around the world.
Ready to get started?
Begin building games and science simulations today.